In our project "Democracy & Puppetry" we have combined methods of Global Citizenship Education with theatre mediation exercises and artistic techniques from figure and mask theatre. But of course, the methods we tested can also be combined with other performing and visual art forms, music etc. We are happy to make our experience and expertise available to teachers, citizenship educators and art and culture professionals on this website as well as in the form of a "method report" and a special issue of the magazine "polis aktuell". We look forward to receiving information about your project and will be happy to report on your results here!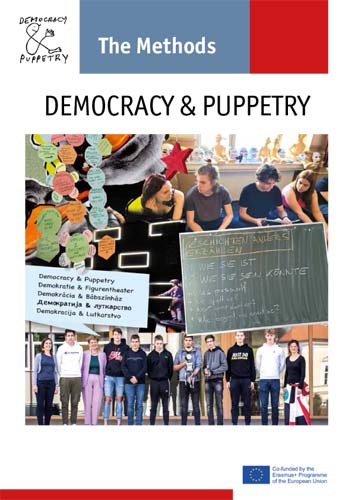 The "Methods Report" is available in five languages and contains links to relevant literature as well as reports on the experiences of project partners and students with selected teaching methods. The English-language magazine "polis aktuell" also contains detailed reports and visual material from the project partners on the national activities they have carried out and the performances they have created. All publications are available here for free download as PDF files.
The printed magazine "polis aktuell" can also be ordered from the web shops of the Zentrum polis and the puppet theatre LILARUM (postage and packing: € 3.50).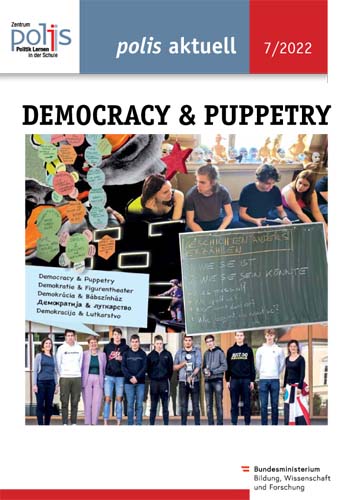 Download "Methods Report" (PDF)
English | German | Hungarian | Serbian | Slovenian
Download "polis aktuell" (PDF)
Web version (2 MB) | Print version (27 MB)
Order "polis aktuell" in the web shop of the Zentrum polis
Order "polis aktuell" in the LILARUM webshop